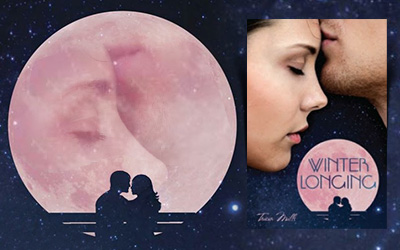 "A kiss is a lovely trick designed by nature to stop speech when words become superfluous."
I love the cover and I loved the book itself. This was such an emotional story. The beginning was light and somehow funny, introducing the characters which I found really enjoyable , then it was just heart breaking to see how death can change everything and everyone.
Indeed it's a story about the power of moving on even though your heart is breaking, even though you might feel that the world has nothing else to offer.
From time to time the story seemed a little bit rushed, like those months were not enough, but who am I to say how long should anyone cry their eyes out when I didn't really experience something like that to know. How long could a heart keep beating with such a pain inside without breaking or without trying to find another reason to beat, to live again?
I had a friend who died few years ago (but not a best friend, not a lover) and I know how it feels to wake up and for a second everything seems to be OK, and then the realization hits you with all the force in the world and the ache is there again stronger, and you don't know when it's going to go away.. I can only imagine how it must fell if you lose someone really close, how that pain won't go away, how the memories will still hunt you long after the "moving on".
The writing was great too (better than other similar books about loss), made you feel like the pain was real, like the journey was one of your own. It was nice to see Winter trying to be a good friend to Lindsay when she realized that she was not the only one suffering and that even if death is horrible there are other (maybe bigger) problems some people might have to deal with.. it was great to see that even if Spencer was the one holding their friendship, now that he was gone the 2 of them (not easily, but finally) found a way to keep their friendship and make it even stronger. I was happy about Lindsay & Caleb too, it seemed to good to be true, but in a good way.
It's only one thing that I would've want to know more about.. Jesse. We didn't find out why / when he changed his mind, when Winter started to be more than just the 'girl next door'. I had the feeling that he liked her before, and that would make sense because otherwise I wouldn't understand his sudden concern and affection. As in most romantic YA books, boys really are too good to be true, Jesse is not an exception to that.. being there when Winter needed him (even when she didn't know she needed someone), waiting for her heart to heal, trying to make her see that there are other reasons to be happy for, making her heart beat faster again.. he was exactly what she needed, and her struggle was indeed realistic (should she move on with someone else and leave Spencer behind, or should she wait more time and lose Jesse too? is it right to fall in love again or is it wrong because Spencer was the love of her life and he died just a few months ago?)
Well, the answer is "time", in time you can find the force to move on. For some people it takes years, for other months, but I guess that in their hearts those special people that died will never go away, are still with them forever, wanting them to be happy again. Is not that you are betraying someone's memory when you start to live again, because nothing can be done when you deal with death, and living in pain forever won't do any good.
So…
Would I read this story again? Right now I don't know, there's a lot of sorrow to take in, but I definitely loved this book, and I am glad I could read it. But one day I will probably pick it up again – when I am in a mood for an emotional ride.
Would I recommend it to someone else? Of course. It's not a book that can be read by everyone, but the ones that like this kind of 'romance & drama' books will love it.
PS: did I tell you how much I love the cover?
Yes I did, oh well.. here it goes again – I simply love it!