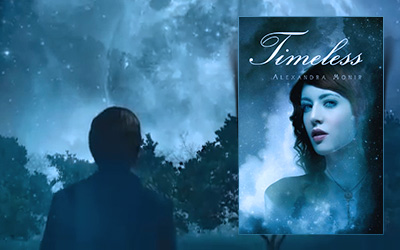 First impression:
I've heard about loving a book from the very first page, but I've never felt this way before. Not until now…
"There is nothing in this life that can destroy you but yourself. Bad things happen to everyone, but when they do, you can't just fall apart and die. You have to fight back. If you don't, you're the one who loses in the end. But if you do keep going and fight back, you win."
Later Edit:
If that was not clear enough then YES, I loved this book.
This was 'love at first page' and now my heart is broken because I want so badly to know what happens next. I'm holding my breath for the sequel and it's gonna take a lot of waiting until the next one comes out.
Back to the book: The story starts with a dream, a beautiful dream that defines the whole story. It's bitter-sweet, and romantic, and full of mystery, and I felt compelled by it, so I just knew that I will love this book with all my heart… and it was even better than I had expected.
It was fantastic, a charming love story that has no limits, a time-travel story with so many twists.
There was nothing thrown in there for no reason, every single scene had a meaning, every single act had a consequence… It was mind blowing.
So yes, this is a great love story beautifully written, with strong characters that I got to love… a story so full of surprises and twists that in the end just made me want more, so much more…
2012, please come faster 🙂 And please Alexandra M. if you can possibly listen to my plead, just make justice to this story and make the sequel at least as good as this first book.
_ _
Note: Some people say that some things were not realistic… Well, it's fiction people, what did you expect? You should just take it as it is and enjoy it. In every time travel book there are things that seem forced or unrealistic… Some things are explained by science, some by magic elements, and some are just left to hang there, with no good explanation (and maybe we will have our answers in the next book of course)
Yes, it's true, even the dreams seemed to make things easier sometimes, but who cares, with a story as beautiful as this I just believe in whatever I have to believe and enjoy the story without questioning too much.
"I can't live in the normal world,
I'm just chasing time
I belong in that endless whirl
The place where you're mine."
Go to Alexandra's website to hear the music feature in the book. Rating: 5 hearts.. I mean stars
Happy midnight reading!
Favorite quote:
My music of choice:
Monrose – What You Don't Know

"What you don't know
Is that I lay awake
Wishing you were here tonight
What you don't know is
That I loved you, long before we were alive.."
Read an excerpt: