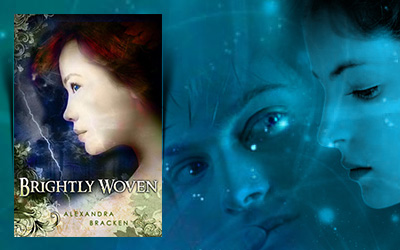 Such a beautiful, beautiful darling.. oh, I mean, story :))
One word: lovely!
2 words: loved it!
3 words: Thank you, Arlene!
"I don't do well without you," North said. "Who I was before – I never want to be that person again. But I told you when I took you away from here that when everything was over, it would be your choice. You would get to choose where you wanted to go and who you wanted to be."
There was a pleading look in his eyes. In that moment, he looked as if I had stripped him of his cloak and magic. I could knock him back into that darkness with a single blow.
Once in a while I find myself lost in a beautiful story, with great characters I get to know and love so much, that I find it difficult at the end to let it go.. and yes, this is the case. I know, I'm a complete romantic with no cure – I take that as a compliment 😉
The main reason I loved this book so much was probably because of North..
Of course, in the beginning I didn't like him that much (he was so mysterious about everything, keeping so many secrets and … well, he really needed to stop drinking and start taking baths), but when I started to know him better everything changed. As Sydelle started to care about him, I started doing just the same.
There was something so sad heartbreaking about North and his story that made me want to hold him tight in my arms and take away all of his pain. I wanted him to be happy, I wanted Syd to love him, I wanted them to be happy.
Also it was nice to see their relationship develop slowly from anger and hate, to friendship and compassion, and then finally turning into love.
I felt all Syd's insecurities and all that need to find out what was North keeping away from her, and seeing how the pieces of the puzzle started to fit together I couldn't be more surprised. There were some things that i had anticipated, but there were some that i just didn't see coming.. And i loved it all.
Even though the story is suppose to take place somewhere in the past there were also some modern elements in it that I liked – for example Sydelle and North shared the same room without making a drama out of it, and there were some powerful women reigning in this story like the queen and the Sorceress (I'm so sick of the old patriarchal societies, it was a relief to read something a bit different .. after all, this is fantasy, right?)
Another thing that was nice for a change is the fact that even after Sydelle and North started to have feelings for each other their main purpose didn't change (which was to stop the war). I know that my review is mostly about love, but in fact love is just a little part of the story. There's this journey they take – full of danger and mystery, and there's this world so beautifully described, and the secondary characters that play at times such an important part in the story, and there are so many twists in the story, we find out so many things about the characters (things that can change everything) … and there is this feeling after reading the last page – it's joy (not a small smile on your face, but that real feeling you have after finishing a great book – you know the feeling, right?)
To make it short – the love story is realistic, truthful to their characters, I was holding my breath for their first kiss, and it was all so sweet. The story starts a bit slow, but after the 6th chapter there is a lot more action and more important details are revealed that I couldn't get enough of it.. I wanted more, much more.
On the last pages I felt like I was saying goodbye to an old friend of mine, I wanted to stop reading only not to get to the end of it.
Also, the ending holds some unanswered questions enough for us to pray for a sequel, but it also makes it all so clear that you don't need to know more because you feel that the story is now complete.
Favorite quotes:
"Yes, my beautiful, beautiful darling! As my beautiful, beautiful darling wishes." ( North )
"He held me against him gently, as if I was glass – as if I could shatter and fall away from him at any moment and leave him breathless and alone once more." (Sydelle)
"You're a wizard," I snapped. "Can't you just use magic to make your own food?"
"Ah, yes," he retorted. "Because mud pies are so very delicious and the wind fills empty stomachs quite nicely."
So..all in one, I loved this story and I guess I'm going to read more of this genre.
Happy midnight reading!