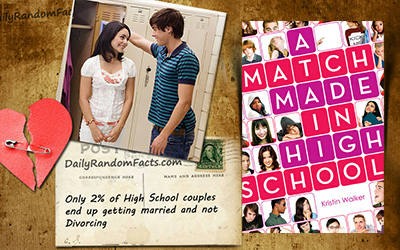 I don't know about you, but from time to time I like to curl up in my bed, with a cute book in my hands and not to think about anything – just enjoy it's cuteness.
Yesterday was one of those days – I was searching for something light and it was even more that what I've been looking for, because at the end of the day my cheeks hurt from so much laughing.
The story is somehow simple.
Step 1: Girl (Fiona) like the boy (Gabe). Girl thinks the boy might like her.
Step 2: Girl hates another boy (Todd). The girl and this other boy receive a common assignment.
Step 3: Girl and the other boy (Todd) are at first enemies, while they have to pretend they are fake 'husband and wife' for a school [let's say] 'project', and (after some pranks, fights and misunderstandings), as they get to know each other, they find out that hate is such a strong word and maybe, just maybe they even like each other.
What's different in this one from all the others?
Well, the bits between each step.
Because there is more to this story. There is Fiona's funny family, and her friends Marcie and Johnny, the settling is original and amazingly funny (in a silly sort of way), the ending is different than what you might think, and did I mention how much I've laughed while reading it? Well, a lot!
My favorite character is Sam, a little girl that Fiona has to babysit for. She is cute, smart and as sweet as honey. I liked also the moments when Todd has there too, helping with the babysitting. And I loved her innocence – not sure if everyone would notice her through the story, but I guess I am not everyone.
Now if you ask me what I didn't like about this story, I would tell you that (probably) the switch in personality some characters seemed to suffer from – I like my characters to stay true to their nature, not to change at some point just because the plot requires it.. but this was just a tiny flaw.
The rest of it was pretty entertaining, and it made me feel so much better – the perfect read for my not so perfect Sunday 🙂