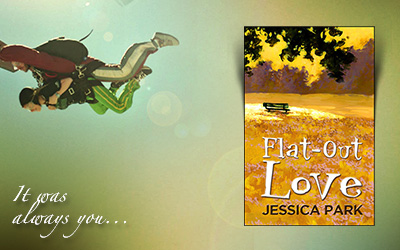 I really need to read this book again!
This story took me completely by surprise.
It seemed like a really light read, but in fact it is the complete opposite. I guess that these days I'm really easy to trick, but I love surprises, and I love how this story turned out.
Think about it this way:
Imagine that you are the main character – your name is Julie, you are cute, smart, beautiful, independent, funny, witty and you have a great sense of humor.
You are lost in a new city, alone, with no place to go.. Someone gives you a hand; she takes you to her place, into her family. She is your mother's best friend from college and she is really nice, even though she's quite absent from her children's life. She offers you shelter for as long as you need it and she takes care of you.
You like this family.
The father is nice, but he works just too much and travels for too long.
The boy (Matt) is a bit older than you, but cute, funny, and helpful. He is a bit of a geek, with no fashion sense and you feel the need to change this. He is spending too much time taking care of this family and you think that he needs more time for himself, his friends, even a girlfriend. You become friends, you talk a lot, you get to care for each other.
"I'm guessing by the suitcases that you must be Julie? Or else I'm about to kidnap the wrong girl"
Then there's little Celeste. Don't say that she's crazy, please don't offend her; she is an intelligent but (a bit) disturbed little girl. The way she talks, the way she acts, the way she holds around a flat copy of her oldest brother… All this is strange and you feel the need to help her. You become her friend, you teach her how to dress, how to act her age, how to enjoy her life. But you get involved too much, you cross the line trying to find what makes her like this, what's the secret they are all hiding.
Celeste looked back and forth between them and raised her eyebrows.
"Are you still mad at each other? Do you need to kiss and make up?"
The older brother is quite absent, traveling all around the globe, trying to save the world. You talk to him via facebook (don't you dare rolling your eyes, I know that you keep in touch with friends and family via facebook as well. Pretending otherwise won't make it less true). You get to know him better and fall for him.
Again with the eye-rolling. What, you've never had a crush on a person that you didn't know? It even happened to me once, though I have an excuse, I was young and restless, LOL!
I "Facebook like" you, but I'm not IN "Facebook like" with you.
So back to Finn, he seems like the family's favorite, and sure enough Celeste's favorite. Since he went away she keeps a cardboard cutout of him everywhere she goes, and she misses him like crazy.
When you get a bit closer you ask him to come back, but he won't, still he sends you presents and photos and makes you feel like you're special, makes you fall in love. Even though there are great guys waiting for you in real life, your heart keeps waiting for him.
But what if reality is different than dreams… what happens when reality catches up?
What if finding out someone's secrets won't make things better? What if it makes things worse?
And what If you get hurt? What if your heart breaks in a million pieces and you don't know how to put them back together?

"But that's what love does to you. Gut-wrenching, overpowering, crushing, fulfilling, complex, bring-you-to-your-knees-love."
Well.. this is only the beginning, the rest is not my secret to tell.
I can only say this: if you go searching through other people's closets you will find your own skeletons in there.
Still, I really hope that you will enjoy this book as much as I did, and if by the middle you feel like it drags too much, keep going, it gets better… pinky promise ;))
PS: I read the edition from the right, but changed the cover to match Flat-Out Matt.