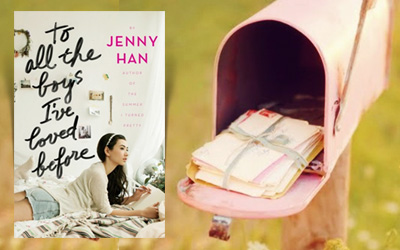 I have this theory, that a person could like any book in the world – if the mood is right.
I wonder how differently I could have seen this story; if maybe on another time I would have found it just as entertaining as other book-friends had.
I really love reading and I always want to love the books I read. It makes me sad when that is not the case, because maybe it's not the book, maybe it's just me.. But how can one tell the difference?
If I'm generous I might give this book 3 stars. I am not sure I should be though.
*sigh*
To be honest, I've had a lot of fun in the beginning, but after a few chapters it seemed like this story was really all over the place (I wasn't sure what was supposed to happen and what did happen left me with this 'meh' kind of feeling), the characters made no sense to me whatsoever and the ending .. I had to read the last paragraph 3 times to see if I got it right the first time around, LOL. It was that abrupt.. it gave me no closure and it left me quite a bit disappointed.
I read about the boys in some reviews, how swoony they were.. Well, only 2 made significant appearances, only one was supposed to steal our heart.. I didn't like either of them (one had this over-confidence that made me roll my eyes too many times to count, the other one was way too overprotective based on how little paper-time he got). Anyways, if you ask me I would have chosen show
though he's not one of the two, obviously, but at least
he
seemed to keep his head on the shoulders and his actions seemed sincere as he had no hidden interests.
Still, the idea behind the story was indeed cute – writing love letters to all the past loves… it made me think a bit and, more than that, it made me laugh imagining how that would play out in my life these days.
I did it once, you know?
I secretly wrote a letter to a past love of mine (a letter I was never to send), not sure if I got over it at that precise moment (like it's supposed to happen in the book – not that it actually is), most probably not, I am not sure if it helped in any way either – though I definitely had less trouble with it (only my ego got bruised by my embarrassment). It's fun to be young though.. and reckless, isn't it? I miss that sometimes 😀
Back to the point, this could have been a cute book – it had all the right ingredients, but the characters were not that likeable at times show
, their actions seemed absolutely random to me, and I never 'trusted' them (did these guys really like her? if so, why is that? if not, why the trouble?), so it's no wonder I had to triple check the ending.
Maybe some of you will like it better.
I did like the family dynamics though and the writing is OK (light, open, humoristic – just how I like it), but other than that I could not connect with anyone and I felt pretty much detached and (sadly) unimpressed.
I knew from the beginning who the 'sender' was, so not even that took me by surprise, and I didn't understand Lara Jean's need to fake a boyfriend and pretend in front of the others. It didn't add much to the story, except for confusion and unnecessary (teenage) drama, as the relationship dynamics did not improve, but on the contrary. And then there was the big sister and the ex-boyfriend, and the misunderstandings and some more confusion and.. wait for it.. some more drama. *double sigh*
Too bad, as I had high hopes for a quick and funny read.
But.. If you are curious about it you can read an excerpt here.
Let me know if you have better luck with it 😉 I do hope so.
Happy midnight reading!
 Note: The Romanian version of the review can be found here.
Music of choice: