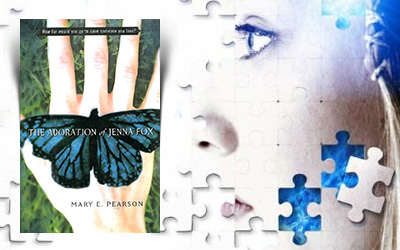 "Some things aren't meant to be known. Only believed."
I love to read good books.
This is one of them.
I was a bit suspicious about it after seeing that the reviews were not that great, so I was a bit afraid to read it.. I love surprises too.
If you want a lot of action, this is not a book for you.
If you want something really funny, this is not a book for you.
If you want a 'teen-love story' this is not a book for you.
If you want something about future and technology and stuff like that.. well, you got it, this is not for you either.
This is a book about being human, about being alive, about second chances, about how precious the memories are, about life, about "how far will a parent go for a child"..
I loved to see how the memories came back to Jenna, I loved to see her realize the truth, and even if it is written in a strange/different style I loved that too about it.
I liked Jenna (mostly). I liked the fact that her thoughts came in bits, short propositions sometimes not related one with another. I liked Lily. I liked Ethan and I loved the fact that it was not that kind of "I see you I am madly in love with you" story or that "I am a teenager in love so I only think about that boy" story either. And I liked the ending, even if I think that it was a bit too fast compared to everything else in this book.
The only think that I missed (and wanted so badly in the end) was some sense of responsibility from Jenna's part. I wished for her to understand that it was not all about her feelings (they made her think she was the center of the world so she acted like that and made some bad judgements), I wanted her to realize that all those people (starting with her parents) risked everything for her and she was about to make them lose it all. Some part of me wanted her to know this, to care more about the others..
But all in one – I loved this book.
"Where we are going, I don't know. It doesn't seem to be the place that is important but the steps in between."