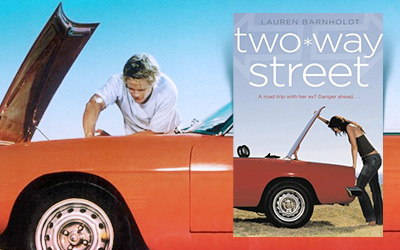 "Because, let's face it – no matter how much you tell yourself you're over someone, your heart knows the truth."
I love it when I find a book that surprises me as much as "Two-way Street". It's one of those books that you can't let go until you finish reading it, and then you want to read it all over again. In one word, it's amazing!
I enjoyed every page of it, and I kept laughing because is so funny, easy to read, spontaneous and likeable. The characters are great, the dialogue is full of humor and sarcasm, the story is sweet, dynamic and sometimes unpredictable, it's one of my favorite books so far and I can't put into words just how much I enjoyed reading it.
I definitely recommend it to anyone who wants to read some young-romantic-comedy book.. and needs a good reason to laugh and be joyful.

Favorite quote: