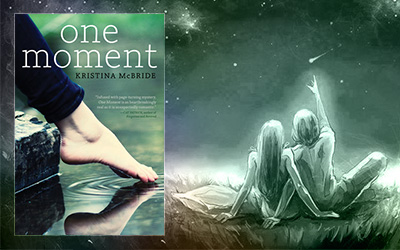 Oh, just look at that cover, just how beautiful it is!
That was the first thing that grabbed my attention, and then there was the book description – I love stories about memory loss, about characters that need to pick up the remaining pieces of their lives and remember how it was when all pieces fitted together perfectly.
On the good site the writing was good, the premise was wonderful and the ingredients for a great read were all there.. so what went wrong then?
It's just that I wasn't invested in the story, I didn't connect with the characters.
Take the main character – how could Maggie miss all those signs? How could she be so blind.. for so long? I understand that there was supposed to be a lot of trust between these kids, at least when it comes to her feelings, but some things were too obvious and they lasted for such a long time.
Knowing the outcome didn't help me much in this particular case, because I already knew how it was supposed to end from the very first chapter show
. The resolution was rushed – all happened too fast, the wounds were still there and there was too much for it to be fully believable at that point. I wanted a more bitter-sweet ending, it would have fit better the story.
Also the character development is something I had to struggle with. I didn't feel like I knew any of those guys. Some were just there, and the ones that I found more about didn't make a lasting impression of me – or they did, but not a good one at that. Adam was childish and inconsistent (even the decision in the first chapter didn't feel right), Joey was such a different person than what he appeared to be, Shannon was such a bitch (not only my words, they all think that, really!), the others were there for the ride an not more. I don't know, I wanted to connect better with them to understand them, but their actions were random at times and only plot driven.
Anyways, I think that this book might appeal to many of the young readers.. The mystery is there – so even though you know how it will end, you will still want to know why. The writing is engaging and the pacing is pretty great. Hopefully you will have a lot better luck with it 😉
Happy midnight reading!

Book Source: received from the publisher for review. Thank you!