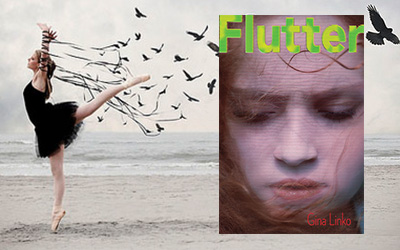 It is really hard to talk about this book as I am not really sure of my feelings for it.
The premise was great (someting between time-travel and something else, a little boy giving clues that could save Emery's life (and maybe not even hers), tons of mystery, a bit of action and some young romance.. ) but.. I am not really sure what the "but" is except for the fact that I felt the need to skip some pages. Not a good sign, right?
I guess I was not invested enough in the mystery (that soon got old), and the romance was a bit strange (I mean, it lacked romance – which is not the best way to describe "romance".. see?). Also there were some things that didn't add up in the ending, show
.
There were too many nice people that made things easy for Emery and the resolution also got to disappoint me a bit.. Maybe I was preparing myself for something bigger,
show
, anyways it didn't work for me.
I am not sure how different the final version is, but the ARC ended quite abruptly and it made me feel unsettled. It gave me this feeling that something was missing, that it could've been better, that I could have liked it a lot more. I can see people loving this story, but unfortunately I was not one of them.
Also I am not a big fan of the cover.
I am not one to criticise the covers, as I've seen my share of wonderful and way not-so-wonderful covers; this one goes somewhere in the middle, but they could've done a bit better. It could have been related with her loops, with the boy from them or simply another picture more attractive would've done the trick.
On the good side, I liked Emery.
You could easily relate to her, understand her crazy world, support her in her decision of trying to live for once, away from her father, the hospital and everything she couldn't have.
What I didn't get was her attempt at sarcasm. Joking with Gia felt like someone else was talking instead of Emery.. let's say that her inner voice was not really the sarcastic type, so it was funny to see her try being ironic for a change.
The book is a standalone, as far as I know, which is great because the book market is over-flooded with series at this point. It's refreshing to be able to read a book and have a resolution at the ending.
This being said, you can pick it up if you wish.
I would gladly hear your thoughts about it and I hope that you will like it better.
Enjoy your reading!
Book source: ARC provided by the publisher. Thank you!
Watch the book trailer: