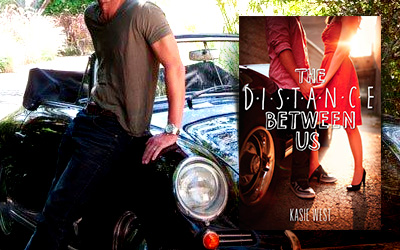 I am not much into rich vs poor stories. It's that I don't get them fully, I don't understand the characters' struggle and it's hard to believe the resolutions presented.
Still, some stories are meant to be fun, they offer a nice ride toward a happy ending and their only purpose is to entertain you.
This is the case here too.
What Kasie does best is write romantic stories. I loved the ones from "Pivot Point" and I enjoyed the slow growing romance between Caymen and Xander in "The Distance Between Us".
At the beginning Caymen tries to keep Xander away, but they soon start to get friendly and they realise that they have lots of things in common and lots of fun together and what if they could be more than friends?
What starts as a game, soon turns into romance, but it's hard when one's mother is as judgmental as Caymen's, when money have such a loud voice and there are so many secrets to be kept.
Caymen (I still struggle with this name) is such a lovely character. Her sense of humor and her sarcasm are the things I loved the most about this story. And what makes her and Xander a perfect couple is that they are so much alike. He understands her sarcasm and her strange jokes; he plays the same game as she does; he is just as caring when it comes to the people he loves and just as scared about his future (trapped between what's good and wrong, in his family business).
They laugh, they tease, they fight a bit, but it all gets down to how perfect they are to each other, regardless of the money their family might have or not. Because after all we are what we are – deeply, inside, in our thoughts and dreams and hopes, in our choices and decisions.. We are not defined by anything else but our own selves.
"The Distance Between Us" is a story that teaches us how appearances can be deceiving, it's also has a self-discovery note attached to it. We first see things through the eyes of our family, then our friends, our lovers but what we need to do is open our own eyes and see the world for ourselves. Because there is no better judge than our heart and mind – and this is the message I found. I bet there are many more, so you go find them and if you wish, share them with me as well 😉
Happy midnight reading!