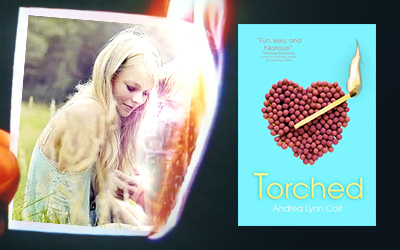 Long story short: I loved it!
You know, it's crazy because I never read what/when I'm supposed to; I let my heart pick the books to read all while my mind screams at me that I have no discipline… Well, let's say there's a lot of inside-shouting involved and we'll leave it at that.
So, I was not 'supposed' to read this book right now as I had other plans regarding what I thought I need to read, should read, must read at the moment. But who cares about schedules when it comes to loving what you read and following your bookish instinct, right? This book wanted me to read it right now and (after hiding under my pillow in shame remembering for how long I've had it, but didn't get to read it) I wanted to know what secrets did it hold, so I jumped at the first opportunity I got to dive into it.
…And this is how I ended up with this lovely story all wrapped around my soul.
✓ I loved the awesome main characters for their sense of humour, and their funny pranks and because it was so cute to see how they found their way to each other after so many years.
✓ I loved how Rose kept her head held high and even though she had to admit to something that she didn't do, and she still tried to find the truth that she hoped would set her free.
✓ I loved how friendships can die and can be reborn, but malice is not forgiven, nor is mistrust. I loved how love can slowly surface and it can make you giggly and all fuzzy inside.
✓ Truth being told I loved EVERYTHING about this book.
Well, no, that's a tiny bit of a lie, I didn't like the parents but I wasn't supposed to like them, so I guess that was the whole point. Sometimes you must realise that you need to do things in life for yourself, not for the others, because they might never understand what you're giving up for them anyways.
TORCHED is a story that could seem light at first sight, but it holds a lot of meaning underneath. It speaks about friendships and first loves, about hurting people without meaning it, about fighting for what's important to you, about looking back to all the bad things you've done and trying to be a better person in the future. It's a story about teenagers with their fears and hopes, with their dreams and disappointments; it's a self-discovery story that unveils, through the mystery, all different layers of Rose's personality – with the good and the bad, with the mistakes and the ways to make up for them.
It is also a funny ride that made me laugh out loud too many times to count. I loved the batter between Rose and Paxton, and I loved watching them truly come to terms with their feelings after years of making fun of each other in their hate-to-love relationship. Page after page, there's a lot of awesomeness in this story.
I call it a hidden gem, a book that I wish would get more attention from the YA readers, as it's one of the best contemporary story I've read lately (in fact in a while) and it's only a debut novel – I can only imagine how great Andrea's next books could & will be.
And because I simply can't help myself:
His room was empty, but I heard the shower running down the hall. I was banging on the bathroom door before I could think twice about it.
Movement inside, and then the door whipped open. "Rose?"
"Way to go, Callaway. You've won first place in the jerkwad awards." Then I realized Paxton was naked but for a blue towel around his waist, held by one hand at his hip. I swallowed. That was a lot of skin. My eyes skimmed the top edge of the towel. Suddenly I felt like I was a sophomore again, noticing Paxton's new football chest for the first time.
Paxton stood there dripping, then swiped water from his face.
"This isn't an emergency, is it?"
"Um." My mouth was open. I shut it.
"Whatever it is, can it wait until I'm done with my shower?" Then Paxton noticed me staring. He grinned. "Unless you wanted to join me."
Happy midnight reading!

Book Source: ARC received for review. Thank you, Andrea!