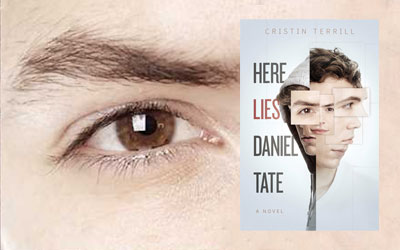 How did I feel after finishing reading this book?
Oh my goooood, this book was so messed up!!! I loved it to pieces, it was AMAZING!!! Best book I read this year!

What the hell just happened?
I'm in awe.
I loved her first book, but this one.. this one is even better. 10 stars and all my love, that's what it gets!
How do I feel now?
Still in love with this story, with the constant guessing, with the unknown, with one of the most unreliable characters in the history of books (ok, that might be a slight exaggeration, just roll with it), with that mind blowing ending. I am surely not the only one who went back to reread the last pages to make sure I was on the same page as the narrator. Spoiler alert: I have no idea still!
But let's get back to the beginning.
Ever since I heard about Cristin having written something new I was greedy to get my hands on this trilling book. And happily, it was the emotional carousel I was looking for, though my expectations have definitely been exceeded.
The downright twisted storyline, the intriguing and multifaceted main character (let's call him Daniel) and the way I could empathise with him, the eerie family members… I don't know how to explain it, all my love for this book, or how insanely easy it is to get lost in it. I was (macabrely) delighted to watch how such a messed up character can end up in the middle of this mind bending family, and then completely baffled by the dark, twisted, effervescent even mix.
" All I wanted was a family. All I wanted was to be loved.
But I guess we don't always get what we want."
There is not much I can say about it without including major spoilers, but rest assured that you need to dive into this book heads on, blindly. It's not just a story, it's an entire experience that will have you make use of all your senses. It will seize you, it will amaze you, it will make your head spin and then spin some more.
The only thing I did not care much for was the romance, but then again it was everything else that won me over, so it's not like I liked the story less because of it. Similar to Every Day, the romance just made me focus more and better on the other aspects. I was emotionally tangled up in Daniel's scam, fascinated by the turn of events, and shocked by that questionable ending.
And don't even get me started on the perfect (English) title, as it marvellously defines the whole story!
I've read this book both in English (ARC format, back in 2017) and Romanian (paperback).