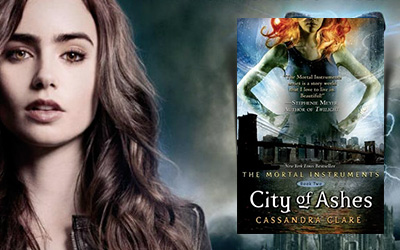 Oh, how I've loved Jace in the first book.. why didn't he stay the same? – Confident, charming, sarcastic, with a great sense of humor. Even Simon was funnier in the first one..
I didn't think this book was necessary at all, it didn't really add to the story. The characters remained in the same state as at the end of the first book (except for the relation between the main characters that gets worse with every installment in my opinion), so I don't really get the point of it.
Anyways, I can give this author credit for how she makes us want to read more, and more. It's kind of like an addiction: you know that it's bad for you, but you can't get enough of it. So here I am, ready for the next one.
"I don't want to be a man," said Jace. "I want to be an angst-ridden teenager who can't confront his own inner demons and takes it out verbally on other people instead."
"Well," said Luke, "you're doing a fantastic job."
NOTE: To keep the review spoiler free I had to take down some parts of it. Go to my goodreads review page to view the full review.